niets meer
Ik voel niets meer,
geen pijn, geen verdriet, geen teleurstelling
alleen nog het gevoel dat ik aan het dansen ben
ik voel me vrij, gelukkig, alsof niets me nog kan tegenhouden.
Ik denk niet meer na,
ik hoor alleen nog maar liedjes in mijn hoofd...
thinking about it
Do you ever have the feeling that
you never will be happy
that your whole life will be a huge disaster
you think that everyone will find true love
that they will have a wonderfull life
instead of you
and you will have to watch it all from a distance
Do you feel like you don't belong with them
and you will be the rest of your life alone?
Well if you do, then you know how I feel right now
move on
I'm going to follow your advice
and move on with my life
but it won't be easy
I just love you to much
so I'll have to put on a mask
and pretend I don't love you
I'll have to put all my feelings away
so if I behave strange
then know that it is
because I pretend to be someone that I'm not
nooit
Ik voel me zo alleen in deze wereld
Het is alsof niemand om me geeft
Ik heb een lege plek in mij
Die maar door één iemand kan worden gevuld
maar ik weet dat die persoon het nooit
zal kunnen vullen
Ik zal altijd met dat gevoel blijven zitten
Nooit zal ik me compleet voelen
Nooit zal ik helemaal gelukkig zijn
nobady else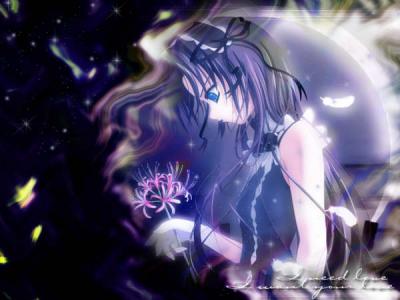 I don't want anybady else than you
I can't live without you
My love for you is to strong
Even when someone else loves me
I wouldn't want him
Because you're the only one I want
And nobady else...
do you?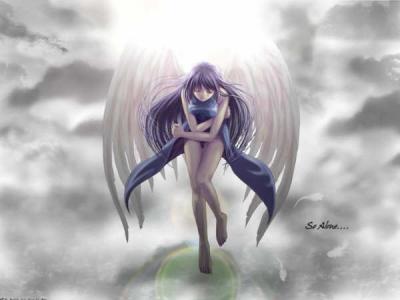 You don't really know how much I truely love you
I would give up my life just to be with you
follow my dreams
I will follow my dreams for ever
They 're always telling me the trueth
Now they say that I love you
And I can't stand it if you love someone else
But one night they will tell me that I stopt loving you
If you keep doing like this
just tell me
Please make up your mind
What do you really want?
Tell me the trueth
Do you really want me?
Or are you just playing with my heart?
I can't take it anymore
Do you know how it feels to want something
That you can't have?
I love you with all my heart
And I want you to be happy
But I just can't live without you
I just can't...
don't leave
I never want to lose you
I can never be happy without you in my life
When you would disappear
A piece of my soul will disappear with you
I love you with all my heart
I would never do something to hurt you
So please don't leave me alone...
overal
overal waar ik kijk zie ik gelukkige koppels,
ik zie ze gezellig knuffelen of kussen.
je kunt er gewoon niet naast kijken,
overal is er liefde.
overal behalve in mijn hart...
magic
When you believe in magic everything can happen...
Ask with your hart and soul to help you find true love...
Never give up hope...
Just have patience and you will see...
the truth
I keep telling everyone that they will find someone that will love them.
I tell them to have patience, that they will be happy.
I know that that is the truth, but when I say to myself that I will be happy.
Then I know that I'm lying.
a dream
Last night I had a dream.
It was a wonderful dream.
I was happy, you were happy, it was all perfect.
Even my deepest desires came true.
It was just everything that I ever wanted.
I never wanted to wake up, but I did.
But who knows maybe next time I won't.
until the end

















My love for you will never end...
Even when you'll make me cry...
Even if you hurt me so hard...
I just can't stop loving you...
You are my everything...
There is no-one that can change that...
I will love you until the end...
horoscope
Every day I read my horoscope,
it always tells me that I will have a wonderful day.
That makes my day great,
but then I think of you.
Suddenly my day falls apart,
I could never be happy without you.
I wonder
I just wonder...
Will someone ever love me?
Or will I stay alone for the rest of my life?
Will I ever have someone that wants to be only with me?
Or will I never know how it is to feel true love?
advice
whenever you feel alone,
don't think of all the things you don't have,
but think of all the things you do have,
and will have...